November 10, 2011, the long-awaited 2012 " Mommy family " pregnant women fashion brand new conference and order will be grand opening in Dongguan Longquan Starcom, Dongguan Zhong Wang clothing executives and agents from all over the country, joined , supply Business, etc. gathered together together to write a new chapter in fashion pregnancy, the scene has been the concern of many media.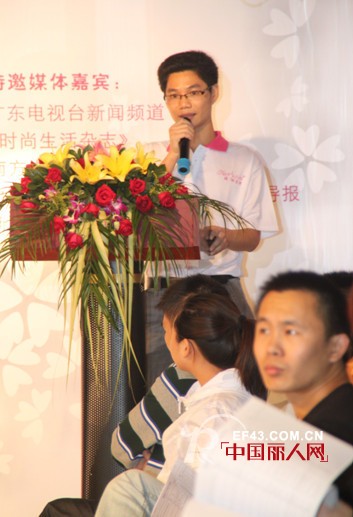 "In modern life, pregnant women have gradually become the most concerned group in the family. After 80 and 90, they have gradually become the main force of reproduction. This generation is characterized by treason, uniqueness, self-centeredness, pursuit of fashion style, individuality and pursuit of perfection It can be seen that the traditional maternity dress is far from meeting their fashion needs. Unfortunately, the domestic maternity dress brand is in the starting stage. Although it is gradually recognized by expectant mothers, it is embarrassing that almost all maternity wear Brands are stuck in the stage of understanding. "Feng XX, general manager of Zhong Wang apparel, said at a new conference.
2012 "Mummy family" maternity wear new "to find the voice of the soul" as the theme, the conference site models to "soul purification, fun and transformation, joy of sound, story and memory, the original and the avant-garde" five chapters Respectively show mom family pregnant fashion charm.
Through accurate market positioning and taking China as an opportunity to become a fashion capital, this conference integrates the most talented frontline elements of Hong Kong, South Korea and Paris into their maternity dresses and takes full consideration of its safety, health, fashion, etc. Factors, launched a break through the traditional, committed to creating a stylish, classic, simple, green, healthy maternity dress, designed to carefully care for the expectant mommy, let them wear out the "pregnant flavor", fully disseminate pregnant women's fashion charm.
At the conference site, the popularity of the peak, dealers from all over the country interested in watching the model of their new show of pregnancy products, have been the first to order, businesses said that the new family mommy is very fashionable, with its theme The design is very consistent. Although "Mummy family" is the first release of this year's new fashion pregnant women, but its brand positioning and design concepts have long been heard, I feel very much in line with the current aesthetic concepts and consumer philosophy, the market prospects are very broad.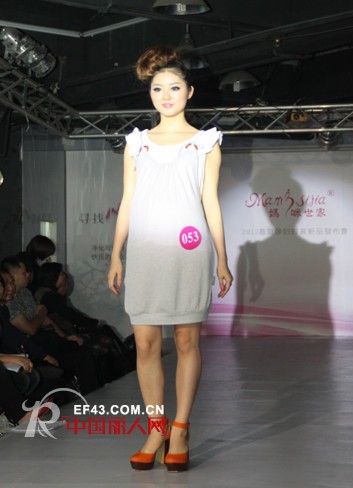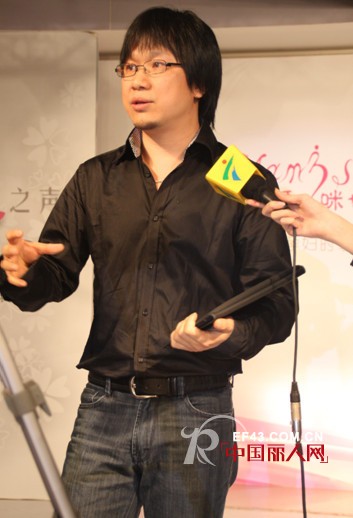 Mummy family brand in charge of the top ten fashion designer in Guangdong, D2B Creative Design Innovation Workshop creative director Xu Su-ming introduction, the beauty of the heart, everyone, pregnant women are no exception, their concept of fashion has undergone great changes , All hope to become a "quasi-tide mom," so dress more and more stress, personality, and strive to highlight the charm. It can be said, "Mommy family" brand was born, to achieve the "quasi-tide Mom" ​​wishes. Mummy family to "the public's price, so that every expectant mom to enjoy the works of famous domestic and foreign" business philosophy is very much in line with contemporary consumer demand. We will continue to innovate, introduce more fashionable maternity dress, let all "expectant mom" all tide up.
It is understood that Dongguan Zhong Wang Garments Co., Ltd. is a design, production and sale of "Mommy family" brand of pregnant women and pregnant women's products, industrial companies, from the spring and summer 2012 season, Mummy family pregnant women brand and top ten designers Mr. Xu Suoming D2B fashion design innovation workshop founded by the original integration of domestic and foreign teachers, the most fashionable, the most popular fashion elements into Mommy family products, to create "the price of the public, so that every expectant mom to enjoy the famous teacher at home and abroad Works "Mummy family pregnant women brand management philosophy.
Zhong Wang apparel general manager, said Mummy family is committed to joining partners to create a high return, low-risk investment environment, create a diligent, pragmatic and innovative corporate culture into the 2012, mom family will accelerate the development of the domestic market Pace, improve market competitiveness, and all the franchisees and distributors work together to create brand miracles.
Men Fashion T Shirt,Skin Tight T Shirt,Maufacturer Custom T Shirt,Wholesale Price T Shirt
Polo Shirts Co., Ltd. , http://www.cn-poloshirt.com