Looking back on Cadillac's ten years along the way, hardships and glory coexist, with thorns and flowers in the same cold and applause. Along the way there are many people work together to witness the growth of Cadillac, together with Cadillac's dream.
Kaidi people with diligence and wisdom through the business period, and now into the rapid development stage of the enterprise. Cadillac has created a new world family, school slave state, family twenty-first family, Super Baby, Li Ying flowers, infants and children Chennai, United States Playboy (China proxy) eight well-known brands. Products covered pajamas, home clothes , underwear , children's wear , children's toiletries, children's diapers, and other series. At present, we have set up marketing centers and branch offices in Beijing, Shanghai, Shenzhen, Chengdu, Guangzhou and other places. Our sales network covers all provinces and cities in the country and is one of the few multi-category carriers in China.
Kaidi also paid extraordinary hardships and hardships for this purpose. It is with the continuous efforts of Kaidi people, continue to pay, and dedication, only Kaidi today. From the beginning to the vigorous development of entrepreneurship, all Kaidi people work together in bloody battles in the front line of the market and strive to achieve the first stage of Kaidi's mission. We also have a common home, Kaidi. It is all Kaidi people holding hands, shoulder to shoulder, heart to heart, only Kaidi achievements more than 28,000 customers and Kaidi Alliance become a strategic partner Kaidi.
For the mission of Kaidi's entrepreneurial stage, Kaidi renounces the small home and cares about the whole society. It abandons its own interests and strives for the development of Kaidi. Kaidi must keep every employee who has undergone these historical moments in mind. Just as one of our employees in the R & D department just upgraded to be a mother and still unable to enjoy the grandchildren 's wellbeing, we received orders from the company that we needed to work overtime to follow up the company while waiting anxiously for the baby to be fed Work, how to choose? Finally, she chose to bring the baby to work overtime to catch up with the company. Some colleagues, sick, and still get up, the purpose is not to delay the company's development process, keep up with the pace of development of the company. There are many, many who worked hard for Cadillac, who is the cutest? These around us for the company brave to give up their own interests continue to struggle employees, they are the most lovely people!
Thank you, thank you! Kaidi remember you, Kaidi remember you, Kaidi's concern for you is always the same, Kaidi's concern for you is always the same. Blessing Kaidi career success, happy life!
We would also like to thank more than 28,000 clients who have provincial, dealer, end-of-store retailers in the strategic area and suppliers who continue to provide "ammunition." Thank you all the way together, Kaidi firmly believe that the future of our strategic partners together can be more solid and take a good road to sustainable development, create brilliant! Together have a pleasant family life!
In the early stages of a company's start-up, they also took great risks and walked hand in hand with the company to support the company's move forward. They are with us through the pain, but also enjoy the harvest of alcohol.
Kaidi let countless consumers wear safe, healthy home service, wear out of taste at the same time to promote family harmony, in this also thanks to countless consumers to follow and support Kaidi! You are in the market gives a powerful feedback voice, these voices is reassurance, is a tonic, these sounds make the pace of Kaidi move more and more solid, Kaidi growing faster and faster!
Kaidi in the future development, in the enterprise culture must be committed to one is to give employees a sense of fairness, the second is to give employees the opportunity to display their talents, the third is to give employees a sense of accomplishment. Enterprises to promote respect for the value of each person: "Everyone is a talent, people-oriented." Therefore, Kaidi should be more concerned about the staff, treat employees more, respect staff more and employees will feel comfortable working in the enterprise to reflect the self-worth of life.
The next five years are our passion investment, the second venture five years, we have to become the industry's highest market share of the brand, we have to achieve sales of 26 billion in size.
We are committed to providing people with a safe, healthy and happy new lifestyle of the second space for the corporate mission to create a business excellence, so that everyone has a more pleasant family life for the corporate vision, in good faith, commitment, dedication, Mutual benefit is the core values ​​of the enterprise. To look forward to a broader sky and make the best of the world, Kaidi is taking a unique international brand road.
The field of business is big, the staff's stage naturally also big. Kaidi should devote itself to turning the enterprise into an employee stage and let everyone enjoy performing and try their best to play. Kaidi to have such an atmosphere, people want to display their talents, talent has the opportunity to display, talent can enjoy the show. A person's life is to do something, make things wonderful, it has become a career. A career, no matter how big, is worth pursuing; a flash, no matter how bright, is worth burning. Where is the employee's career? Just in Kaidi. Where is the employee's flash? In his post. There is no successful business, how can there be successful employees? We have no ability to change society, but we can change Cadillac. We have no ability to benefit the world, but we can benefit our customers. As long as we have a beautiful vision in our hearts, a strong passion in our body and the pace of forging ahead at our feet, we can definitely make this undertaking. In this way, we have no regrets in our lives, our lives are proud, glory in our lives, our lives are successful!
Looking back and looking forward to the future. Thousands of words together into or on the same Caddy partners employees, customers, consumers, deeply grateful, deeply loved, it is because of all the partners, families, only Cadillac made in the community today The benchmark results. Kaidi's future still belongs to our partners who work side by side with one another. Kaidi people should also keep in mind that victory is not arrogant, and they are not discouraged. Only when we are humble, cautious and serious, we uphold integrity, commitment, perseverance and mutual benefit, meanwhile let Kaidi people continue to be full of passion in the vast ocean. Zhongyuan continued to sail far and continue to create more brilliant life with the pace of life.
Over the past ten years, thanks to the partners who have worked together, thank you for your dedication!
Today, tomorrow, thank you now adhere to the partners, thank you for your choice!
The next ten years, thanks to the strategic alliance partners, thank you for your trust!
Thank you!
On the occasion of the Spring Festival, I wish the Chinese people:
Dragon Tiger jump! All the best! Family pleasure!
General manager: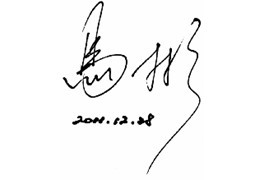 Shenzhen Kaidi Industrial Development Co., Ltd.
Hooded Towel Surf Poncho,Hooded Baby Towel,Boxed Bath Towels Sets,Hooded Bath Towel Sets
Cotton Towel,Sport Towel Co., Ltd. , http://www.nbbeachtowel.com