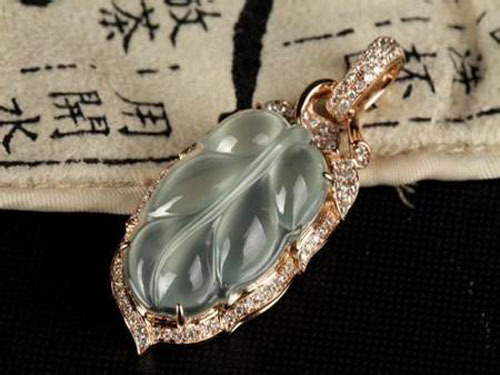 30 hours, 220 people, the intention of investing funds exceeded 12 million yuan, the Internet's power to Yang Wuren feel afraid.

On the afternoon of September 11, Yang Muren, the first person in China Jade E-Commerce, recruited Jade Crowdfunding shareholders in WeChat. Surprisingly, those who wanted to register broke out with WeChat, among them were jade carving masters and other professionals, and for a time Emerald Crowdfunding. Become a hot topic in the industry.

At the same time, crowdfunding's legal borders and investment risks have also attracted attention. Experts claim that there is no clear supervision of the "imported" crowdfunding projects. In accordance with the principle of "not banned access", it can encourage trials. The lawyers stated that the crowdfunding sponsors and investors should understand the law in advance and should not touch the legal red line.

The explosion of the emerald crowds and galvanic waves Everyone is talking about crowdfunding. After studying it, I find it very interesting. Or do you all raise a Jade Art Company that specializes in the face of jade carving masters? The Emerald Dynasty company invested 2.5 million yuan, accounting for 50% of the shares, and the remaining 50% of the shares were for 50 jade art lovers or jade carving masters to recruit shareholders, each investing 50,000 in the share of 1%. Everyone would play jade carving together and publicize together. Connect quality customer resources, OK?

If 50 shareholders are recruited within one month, the project can be carried out. If more than one shareholder can't be recruited, the project is terminated and the idea is not mature. Friends discuss it! Recruitment targets: China's top jade masters + Emerald Dynasty accumulated seven years of high-quality customers + strength friends within and outside the industry. This is the WeChat dynasty general manager Yang Muren issued on the afternoon of September 11 WeChat.

Yang Muehren said that the concept of crowdfunding he has never contacted before, he has been in the jadeite industry for so many years, has always wanted to organize a group of like-minded, like-minded people to exchange some "dry goods", "We hope that those who invest will feel 50,000 yuan. He is not particularly important and has no pressure. It is entirely for the sake of integration."

Yang Mu-ren's idea stemmed from the search for like-minded people to form a circle, and initially envisioned the operation of jade masters' works. The investor's profit approach has not yet formed a final plan, but the number and enthusiasm of the registered investment have made him stunned.

I was stunned that I didn't even have a complete plan. "My little friends were stunned. I didn't expect so many people to sign up." He took out his cell phone, and Yang Muehren's WeChat tagged the crowded friends and couldn't finish it forever. He said that he had never been there before. I think so many people believed him and recognized his concept. "A lot of people have been diving for us for many years. This time they all bubbled up." In his eyes, this is the age of the Internet. After the information is sent out, Cui You, the top jade master The top 500 executives in the world consulted and participated, and he was very surprised.

An enrolled woman told reporters that everyone now knows that the Internet era is coming, but how to participate in it is completely no way to enter, "I have been concerned about the emerald dynasty for many years, is very optimistic about the concept of jade e-commerce, but also for Yunnan The jade carving master is very interested. The pressure of 50,000 yuan is not great for me, but it is worthwhile to exchange for a miracle's expectation and dream through this entrance."

Yang Muren said frankly that he still does not have a complete plan. He plans to start a preliminary plan as soon as possible and produce a detailed plan within a month. "In this case, everyone wants to believe me. Many people in the industry hope that crowdfunding can give it since last year. The jade market in the doldrums and the talented jade carving masters who are talented but lack a channel platform have brought new opportunities. This is also a brand new trend."

As the number of applicants is now far more than the expected number of people, Yang Mu-ren said there is still the next round of screening, "after all, there is still no plan, after the plan comes out, there is still a round of mutual choice, after which we also have to conduct an 'interview', face to face to talk, see See if everyone can get along in a circle."

"What is the crowdfunding I hope? First of all, people who raise people, come up with a variety of positive energy, and are willing to believe that others are worthy of trust," Yang said, followed by resources that are complementary to everyone. Take and share them together, and share them fully. Try to make 1+1 greater than 5. "We must also raise a good circle, be grounded in gas, all industries, like-minded, inspire each other, and promote each other."

Experts claim that it can only be planned for a specific group of people. In 2014, it was called the first year of crowdfunding. With the continuous extension of Internet finance in the life field, the crowdfunding model has gradually become a way of life for people. It is understood that crowdfunding is divided into four modes, which are commodity crowdfunding, public welfare crowdfunding, bond crowdfunding and equity crowdfunding.

For Jade Crowdfunding, Liu Xibiao, professor of securities investment at Yunnan University of Finance and Economics, analyzes that crowdfunding is more open than traditional methods, and the availability of funds is no longer the sole criterion for the commercial value of the project. As long as it is a project that netizens like, they can get the first funding for project launch through crowdfunding, providing infinite possibilities for more small businesses or creative people.

"China has no specific rules for crowdfunding. Therefore, according to the concept of non-inhibition, it can be theoretically done." Liu Xibiao said that as a new concept, crowdfunding is worth encouraging everyone to try, but it must be noted that For crowdfunding of specific groups, don't crowdfund it. "But it's also possible that the concept is used by people who are interested in it, so we must look at whether there are high-profit lures, and don't engage in illegal fundraising."

The lawyer said that Zhang Honglei, the attorney of Yunnan Zhenxu Law Firm, cautioned that the first thing the promoters and participants of crowdfunding should do is to understand the law. "Don't step on the red line because you don't understand the law. This is the promoter's Responsible, but also the participants responsible for their own." He explained that the Supreme People's Court "on the trial of illegal collection of criminal cases specific application of the law of a number of issues" to clarify the individual illegal absorption of public deposits conviction and sentencing standards for the amount of 200,000 yuan Above, the unit is more than 1 million yuan. "This red line must be strictly observed."

Insiders say that, like traditional stock investment, project risk is one of the main risks of equity crowdfunding. The projects of crowdfunding companies are often in the early stages of development and are very uncertain. If investors do not have considerable expertise or investment experience, it is often difficult to accurately estimate project risks.

The benign soil of the system. The use of funds, financial supervision, and even taxation issues will all be an important factor affecting the development of domestic crowdfunding.
Baby Print Blanket,Custom Baby Blanket,Baby Plaid Blanket,Baby Weighted Blanket
Shaoxing Fangzhuo Textile Co.,Ltd , https://www.printblanket.com